Do you have what it takes? Give it your all, and let's earn $5000 in 21 days!
A challenge + case study how I made $5k in 21 days including workbook so you can do it too!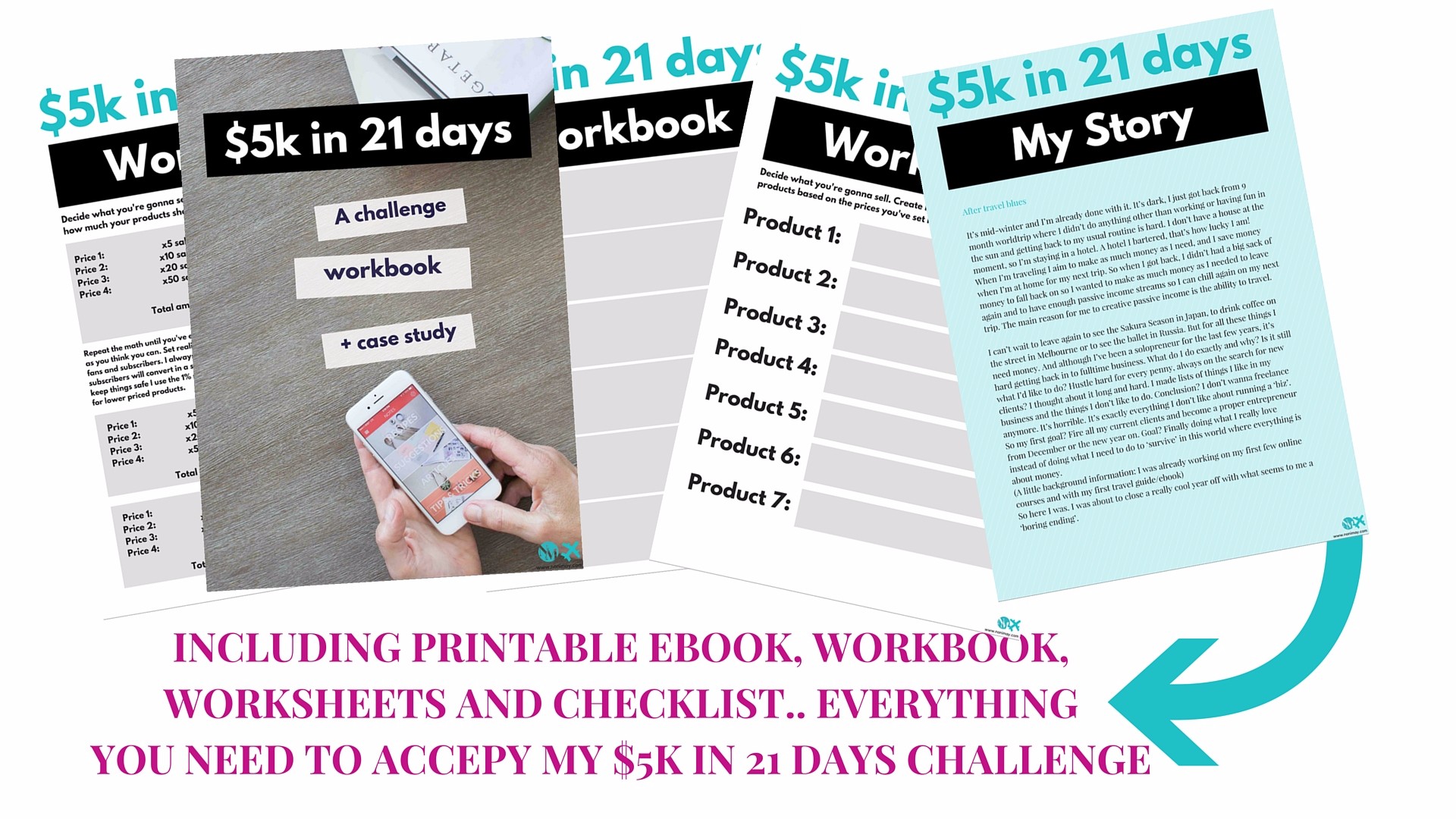 Are you the kind of entrepreneur, freelancer or solopreneur who's like me: procrastinating most of the time? I mean, working hard but Netflixing all the time? You make enough money to relax and survive? Then this mini challenge is the right challenge for you!
It was important for me to get some motivation to make some real bucks in the days left in my challenge month and somehow that were exactly 21 days. It was time to travel again, and I needed some extra cash to book my tickets.
In 2 weeks you'll see a difference, after one month you'll see long lasting results!
So I challenged myself to make $5k in the next 21 days and did not limit myself by working hours, just business sales or only online sales, but most of the sales I made came of course from my business - an online writing, course + photography business. It was an awesome experience that made me a better entrepreneur. And the best thing? I can repeat it every 21 days if I want to!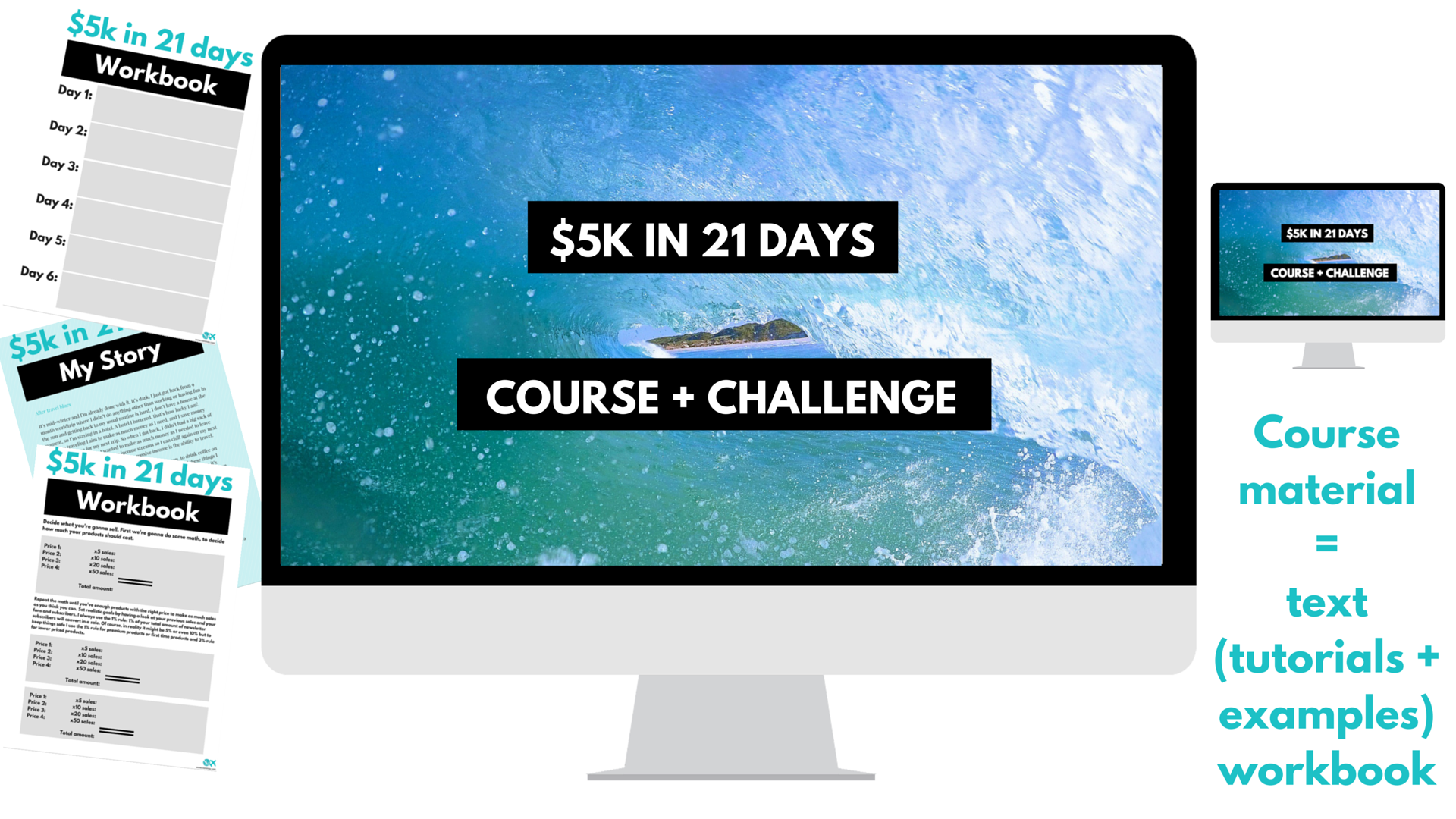 What's inside:
After enrollment you have access to the workbook, the preparation lessons and the first days. Each day I'll assign you a marketing related task, most of them are 100% free, but some of them need an investment. These are scheduled later in the challenge, after you have (hopefully!) made some money already, plus, there is always a (non cost) option. And you can always skip a day.
You don't need to have anything before this challenge starts, but to official start this challenge you have to have something you sell, otherwise, making money is kind of hard. This means, you can enroll and just work as long as you need on the preparation lessons because I will explain everything you need to know in this lesson. You can start the challenge every day of the week, I personally prefer Mondays.
There are no videos in this course, it's all text, ≠ 30 lessons
You can follow this course over and over again, as often as you like, but I suggest you take at least 30 days off in between.
Requirements to enter and succeed this course:
You should work as a freelancer, or work for a startup/small business because as a entrepreneur you can make as much money as you want, you're not limited by your salary. The course is designed for business owners, but would also work if you work on a marketing department and are allowed to make decisions and start new strategies.
Succeeding in business is so much easier if you invest the $29 a month in Convertkit, and it's definitely my go-to system. I do recommend strongly to invest in Convertkit, as I use it a lot in the strategies. Although, it's not required at all and there are always other ways to complete the assignments if you can't afford Convertkit (not yet right haha!)